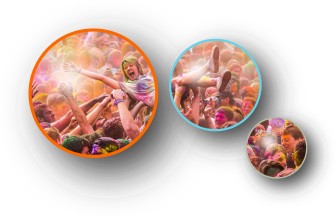 Een OCH Communitywebsite heeft in de basis alles in zich om uw bedrijf online succesvol te laten zijn.
Basis functionaliteit OCH Communitywebsite
Robuust, bewezen, schaalbaar en responsive Content Management Systeem
Mobiel vriendelijke (responsive, RWD) look-and-feel in lijn met uw huidige (of gewenste) huisstijl
Eenvoudig Bloggen (voor geautoriseerde gebruikers) met Social Media sharing en 'meer lezen' aansporingen
Geïntegreerd forum met anti-spam integratie
Eenvoudige Enquête functionaliteit ter verhoging interactie en verkrijgen waardevolle feedback van bezoekers
Automatische of handmatige nieuwsbrief met lees- en klikstatistieken
Advertentie mogelijkheid met vertoon- en klikstatistieken
Aanpasbaar en geïntegreerd Gebruikersprofiel systeem
Eenvoudige one-click gebruikersregistratie met Social Media of koppeling Social Media accounts aan bestaand account
Conditioneel Popup-box systeem
Automatische Sitemap generatie (oa tbv correcte indexering door zoekmachines)
Slim centraal instellen en wijzigen van zoekwoorden in Metatags (tbv SEO)
'Artikel in Artikel' functionaliteit: bv. eenvoudig centrale 'tekst snippets' maken en wijzigen
Automatische Email bescherming ter voorkoming van ontvangen SPAM
Plaatsen van 'embedded code' in blogs (bv youtube, vimeo, survey monkey, prezi, etc.)
---
Neem contact op voor een vrijblijvend gesprek. Wij verkennen graag samen met jou wat de toegevoegde waarde van een OCH Communitywebsite voor jouw medewerkers, klanten en bedrijf is.