Description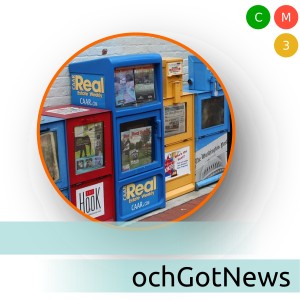 Marketers in a content-driven landscape are responsible for producing huge amounts of content, day in and day out. But most of us don't have the time, staff, or budget to publish enough great (or even good) content. We do the best we can, but it's often impossible to stay ahead of the demand.
Time to enable your community to easily generate curated content for your website!
Content Curation
Content curation is when an individual (or team) consistently finds, organizes, annotates, and shares relevant and high quality digital content on a specific topic for their target market.
Adding content curation to your content marketing mix delivers the following benefits:
Improves Search Engine Optimization: Curated content becomes additional indexable pages that provide more doorways into your site via search engines.
Establishes Credibility as a Thought Leader: Curated content from high quality third party sources helps you develop go-to web resources that improve your credibility and trustworthiness as an impartial authority on your topic.
Supports Lead Generation: Curated content drives incremental site visits that increases the potential for landing quality leads.
Streamlines Lead Nurturing: Curated content is easily repurposed via newsletters, emails, and other channels to make lead nurturing simple and consistent.
Complements Social Media & Blogging: Curated content supplements your social media publishing schedule and helps facilitate social media conversations—not only with prospects and customers, but also with peers.
"LerendeLeiders.nl is the leading leadership community and blogging site in the Netherlands. To stay top of mind with our customers we know that content is king and your online reputation is as good as your last blog. ochGotNews enables us to make LerendeLeiders.nl the default place to go to for ALL your leadership news and articles. It has strengthened our position as Thought Leader when it comes to Leadership simply by enabling the community to easily add curated content from other websites."Platform Lerende Leiders
Screen-shots
[Gallery created with ochGlightbox]
Why choose Online Community Hub?
Our extensions are trusted and installed on over 3.000 websites!
Latest Joomla! and PHP versions: We're always developing our components in the latest Joomla! and PHP environments!
100% Open Source and GPL licensed: You can make as many changes to the code as you require, the code doesn't stop working when your subscription ends.
Responsive design (mobile first): All extensions are as responsive as possible built on the Joomla! built-in Bootstrap Library!
Joomla! One-Click update support: All extensions are being shipped with Joomla! One-Click update support, this means you don't have to upgrade manually anymore! The only thing you need to do is make sure you have entered a valid Download Key!
Coding Quality: We code compliant to Joomla! Coding Standards and Joomla! API guidelines. This makes the readability and maintenance of the code a breeze!
Service and Support: We have trust in our capabilities and believe in transparency; therefore our support is handled via the forum which is open to everybody. No secrets here!
All extension subscriptions have a 30 days money back guarantee: If it doesn't do what we advertised, we will fix it. If we can't you get your money back... no questions asked.
Do you have an awesome idea for a new extension or a feature request for an existing extension: feel free to reach out to us! We would love to work with you on making it possible.